Welcome to Hart to Heart Ministries


There are so many hurting people that have accepted Jesus Christ as their Savior, but do not attend a church nor are they being ministered to. Hart to Heart Ministries provides a place for people to share the situations they might not feel comfortable telling their own pastor. Rev. Joan Hart is trying to reach out to help such people, from all walks of life. There is confidentiality and the opportunity to have prayer and personal deliverance if needed.
People think all their problems are from their own thinking and never realize how the demonic world influences them. However, once they are set free from the demonic influences, they are able to choose to live life freely. Hart to Heart Ministries provides a maintenance program to help you stay free. It's different for each person, because no two people have the same situation, or the same kind of problems.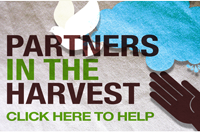 Latest news
July/Aug/Sept 2015
The Voice of my Heavenly Father, brings me to my knees and humbles me. Click here to read

Apr/May/Jun 2015
Hebrews 13:8 says, "Jesus Christ the same yesterday, today and forever." I love it that Jesus never changes! Click here to read

How to Have Victory Through Prayer
One cold, dark, winter night in 1975, Joan Hart decided to end her life; but God intervened. Click here to read.

Faith vs. Fear Video
We have posted our first video. Pastor Hart talks about Faith vs. Fear. Click here to watch.


Mommy Doesn't Hurt Anymore
Listen to this inspiring message audio by Pastor Joan Hart. Listen Now!


Article Archives
Read articles from the previous publications. Read More